France has many attractions. It is a classic tourist destination that offers mountains, beaches, rich culture, vineyards, and elegant chateaux. The French Alps are well known among skiers and several of the cities are known around the world for their unique character.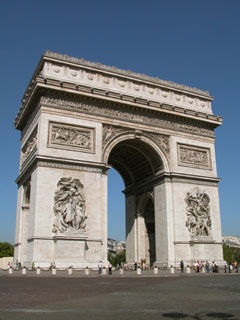 Paris
Paris is home to so many amazing sites that it is impossible to list them all. Among the must see sites are the Catacombs, the Place des Vosges, the Louvre, the Arc de Triomphe and, of course, the Eiffel Tower.

The Eiffel Tower is one of the most notable structures in the world. It was commissioned in 1887 for the World Fair and is prominent in the Paris skyline. Visitors can climb more than 2000 stairs or zip up the elevator to look out from the top of the tower.

The Arc de Triomphe was built in honor of the French Army in 1836. The top of the Arc offers spectacular views of the city; a museum sits inside the Arc and details the monument's history. Outside, there is the Tomb of the Unknown Soldier. This monument pays homage to those killed in World War I.

The Louvre once stood as a fortress and a palace, but now it contains a world-class art collection that no art lover can pass up.

For a non-traditional look at Paris, consider visiting the catacombs in the city or drop by the Pere-Lachaise. This well-known cemetery is the final resting place for several legendary individuals, including Moliere, Chopin, Oscar Wilde, Proust, and Jim Morrison.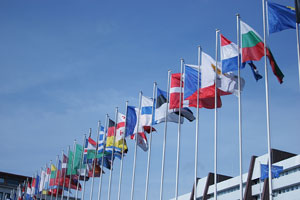 Strasbourg
The beautiful Strasbourg area is not only home to the European Union parliament (along with Brussels, Belgium), but also another classic landmark, the Notre Dame Cathedral. Notre Dame was built over 900 years ago; its architecture includes flying buttresses and intricate gothic designs.
Marseille
Marseille has several important destinations, including the Notre-Dame de la Garde Basilica, an Opera House, and the Courthouse, as well as the Chateau d'If, which was made famous in Dumas' The Count of Monte Cristo.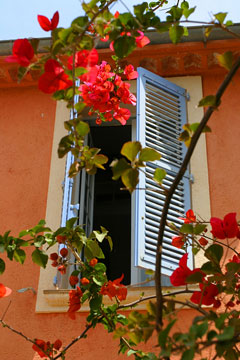 Saint Tropez
Saint Tropez is a jet-setters' paradise. Located in southern France along the French riviera, the area has more than 40 beaches where celebrities are often spotted. Visitors hoping to catch a glimpse of someone famous should soak up some sun in Saint Tropez!
Versailles
Versailles was created on the demands of King Louis XIV and served on and off as the capital of France. The city is now a suburb of Paris and boasts remarkable buildings, cobblestone streets, and one-of-a-kind shops.

The crowning jewel of Versailles is the Chateau de Versailles. The palace once housed French nobility and the royal court. It is known for its grand styling, large formal gardens, fountains and canals.
---
Copyright © 2006-2023 map-of-France.org.
All rights reserved.

France Travel Destinations